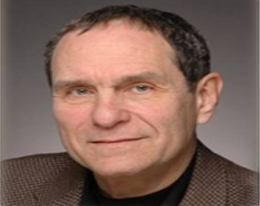 George Pitagorsky , PMP, TSPM
Technical Skill Training
---
George Pitagorsky, PMP, is a master of process. He has advised global enterprises on the implementation and improvement of project management practices and methodologies. He has extensive experience in the creation and implementation of process improvements in financial, manufacturing and consulting environments.
George understands the way process, technology and people come together to accomplish objectives. As a natural facilitator, George engages others in dialogue, learning, planning and decision making to promote consensus and teamwork among technical, non-technical, management, executive and other performers.
George is an expert in learning and development and the implementation of knowledge management tools, including a global training provider's UPMM™, PM Competency Model and Project Management Basics™ products. He believes that the integration of process, effective communication, relationship skills and knowledge and resource management provides the organizational edge for success.
George was Director of Product Development and consults as Senior Enterprise Solutions Advisor for a leading global training provider. He was a leader in the development of the firm's core curriculum and has helped global organizations to develop and implement competency based learning and development programs. Since the late 1970's he has been actively engaged in course design and development for project and quality management, problem solving and decision making, communication skills and other related topics.
George is author of The Zen Approach to Project Management: Working from Your Center to Manage Expectations and Performance, Project Management (PM) Basics™ a self-paced interactive e-learning course adopted by major global firms in software, finance and professional services and other industries, and The IT Project Management System, a multimedia solution. He directed Unified Project Management™ Methodology (UPMM) development and played a critical role in developing a global training firm's Project Management Competency Model. He also co-created the Conscious Living and Working Wisely Workshops and has written many articles and presentations on project management, organizational development, team building, conflict resolution and personal development subjects. He regularly leads courses and workshops in applying mindfulness and open-minded thinking in a very practical and realistic way.
Author:
Zen Approach to Project Management

Project Management (PM) Basics™

The IT Project Management System