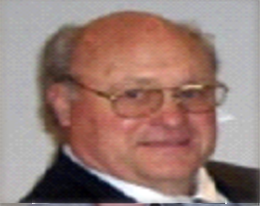 Bob Roberts
Technical Skill Training
---
Mr. Bob Roberts (USA) MSc, MBA, BSc, is an International Expert in Risk, Reliability, Maintenance and Process Engineering with over 40 years of industrial experience within Oil, Gas, Petrochemical and Power industries. His wide experience covers Process Safety Management (PSM), Risk Management Program (RMP), Computerized Maintenance Management Systems (CMMS), Reliability , Availability & Maintainability (RAM), HAZOP, HAZID, PHA, QRA, SIS, SIL, RBI, FFS, Technical Integrity, and Process Risk Assessment . He is currently the owner and Senior Consultant of International Consulting (Texas, USA) , a consulting firm providing services to oil , gas , petrochemical , pipeline , and electrical generation companies, providing consultancy services on Asset Management , Risk Engineering , System Safety and Process System Reliability Modeling , Process Safety Management and Reliability Engineering and Maintenance Management . Mr. Roberts takes charge of implementing the effective use of Computerized Maintenance Management Systems , Process Hazard and Consequence Analysis , Refinery Process Unit , Pipeline Risk and Quantitative Risk Assessments , Facility Sitting and Human Factors Assessment , Assessment of Safety Critical Instrumentation , Emergency Planning and Response , Process System Modeling and Simulation , Process Safety Management and Risk Management Plan Regulatory Compliance , Safety and Regulatory Compliance Audits and Expert Testimony for Litigation . His client list includes Zurich America Insurance, Palmdale Water, Dow Chemicals, University of California, Van Waters, Santa Barbara County Department of Environmental Health Services, and Johns Manville.
Earlier in his career, Mr. Roberts worked in senior technical positions with Exxon Mobil, Shell Oil, Chevron Texaco, Conoco Phillips, and BP. During this time, h e leads and performed over 200 HAZard and OPerability Studies (HAZOPS), process risk assessments, and process RAM analyses. He had also worked Experience includes most refinery process units; ocean, highway, rail , and pipeline logistical systems ; power generation and chemical manufacturing . He has operational experience in most commonly encountered industrial facilities: cogeneration , potable water treatment , industrial waste water treatment , foam rubber manufacturing , metal plating , specialty chemicals manufacturing , petrochemicals manufacturing , chemical warehousing , natural gas processing , LNG liquefaction , onshore and offshore hydrocarbon production , crude oil refining, gas processing , and industrial gas manufacturing . He has also conducted seminars on process safety and risk management at the University of Southern California.
Mr. Roberts has attended four Universities and holds degrees in Science, Engineering and Business - MS Metallurgical Engineering in Colorado School of Mines, MBA in Finance in San Diego University, BS Geology in Colorado State University and a Post Graduate in Corrosion/Welding Engineering. He has gained certifications on OSHA Process Safety Management, OSHA Hazardous Materials Worker and Chemical Safety Auditing. He is also a Certified PHA Team Leader and Environmental Technician and has further written articles and publications pertaining this field. Mr. Roberts is a fellow of the American Society of Chemical Engineers (AIChE), and the National Association of Corrosion Engineers (NACE). He is a member of the American Society of Metals (ASM), the Instrumentation, Systems and Automation Society (ISA) and the American Society of Mechanical Engineers (ASME).